And now, what you've all been waiting for: photos from the 2013 Fezziwig Ball.
Clearly, everyone had a good time. Especially Brandon, whose free-spirited style of calling dances brought cheerful confusion to the dance floor.
Fred, Scrooge's nephew, "quite a powerful speaker" who wished all a Merry Christmas.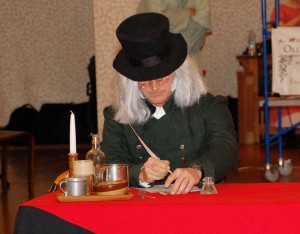 To which Scrooge said "Bah. Humbug!"
The ghost of Jacob Marley encouraged Scrooge to reform, and to offer Scrooge a hope and chance he was visited by:
The Ghost of Christmas Past
The Ghost of Christmas Present
and the Ghost of Christmas Yet-to-Come.
Bob Crachit was present; oozing humility;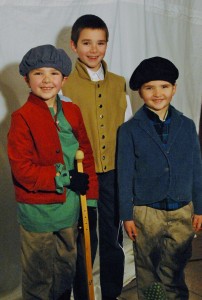 Tiny Tim was there too(SO ADORABLE.)
and the Happy Fezziwigs.
Many thanks to everyone who attended the 2013 Ball, and special thanks to our volunteer cast and band, who make the evening wonderful.