Our Fall formal event is one-of-a-kind: OldDD is recreating Bilbo Baggins' 111st birthday! We'll play a few hobbit-y tunes, drink a little (ginger) ale, have a giveaway, and maybe even dance with some real live hobbits. Join us for an evening of English Country Dance in a unique and totally fun setting!
When: Friday, Sept. 16th
Where: St. Mark Lutheran School Gym, 1821 N. 90th St.
Beginner's lesson at 6:45pm. Dancing starts at 7pm.
$5 per person, $15 per family.
Drinks provided.
Costumes welcome.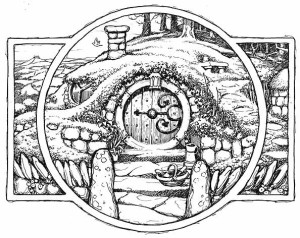 "No admittance except on party business."